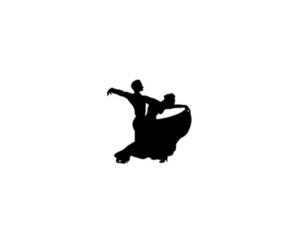 SPECIAL EVENT:   Partner4Dance
Hollywood Ballroom Dance Center
Saturday, August 3, 2019, 6:30 pm
Men and women of any age, style of dancing, or level are invited to attend this event!
The Partner4Dance program will consist of an organized social time, allowing you to meet other dancers, getting to know their thoughts and preferences about dancing, and potentially finding someone to take lessons or go dancing with.
The more people you meet, the more comfortable you will feel at our dance events!  Experience a joy of dancing, socializing and meeting new friends.
Cash bar will be open!
The price of $28 includes a ticket to the live music Ballroom dance event featuring Helmut Licht's 14-piece Ballroom Big Band Orchestra which follows after the Partner4Dance event. 
Register early and purchase your ticket here
or, pay $28 at the door.  Enjoy Ballroom dancing with your new friends at the ballroom dance that follows and attend other Hollywood Ballroom dances with your new friends.
Email your questions to:
[email protected]