▬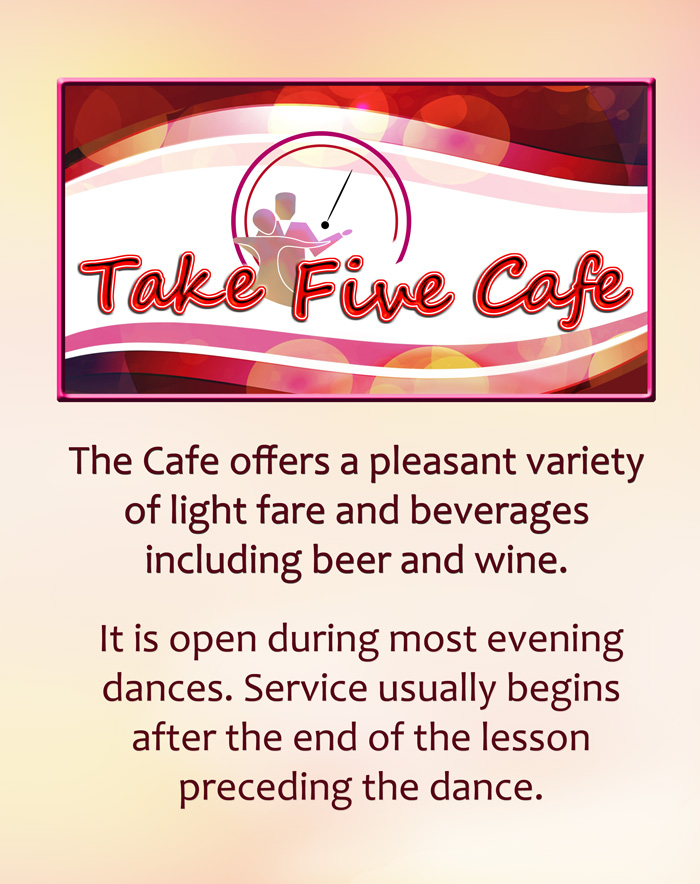 The TAKE FIVE CAFE
The Cafe offers snacks and beverages
including beer and wine.
It is open during most evening dances with service usually beginning
after the end of the lesson preceding the dance.
Beverages include sodas, water, juices, wine and beer.
All offerings are very reasonably priced.
Menu items are subject to change.