WEDDINGS
Wedding Celebrations at the Ballroom
Wedding celebrations held at the Hollywood Ballroom Dance Center are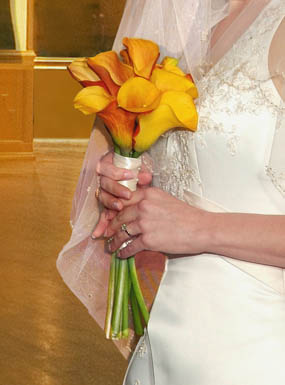 remembered for their distinctive atmosphere and dance floor panache. We consistently receive glowing feedback that our festive venue has helped make wedding wishes come true.
If you want to provide your guests with the best possible dancing experience, Hollywood Ballroom Dance Center is the perfect choice for your reception.
Our event rental staff will offer creative ideas for setting up your ceremony or reception, as well as for catering and décor options.
Features of the Large Ballroom
7,200 square feet of maple floating dance floor
Seating for 200 available around the spacious dance floor
Optional seating for up to 500 available, still with room to dance
Kitchen, walk-in refrigerator and serving bar
Capacity for outside audio-visual equipment, stages and platforms
Experienced staff available for welcome and registration, DJ, service counter and security
Our facility is also  handicapped-accessible and has plenty of free parking.
The Ballroom Is Versatile
The ballroom can be arranged to have an intimate feel for a small group.  It can also accommodate up to 500 seated guests. How much space do you need for your reception?  See our planning guidelines.
Small Ballroom
Our smaller ballroom, more than 700 square feet in size, is currently under renovation. Ultimately, it will be available for use as a bridal or wedding party room or as a cocktail area.
Catering and Outside Resources
Hollywood Ballroom will work with the caterers and vendors you select, having worked with many in the area. We have a Beer/Wine license and we offer the convenience of purchasing your wine and beer directly from us as per Montgomery County Department of Liquor Control requirements. In keeping with the Rules and Regulations of the Board of License Commissioners of Montgomery County, the Ballroom is not permitted to allow renters to bring in their own beer, wine or spirits.
Take a Tour
Visit our photo gallery for a glimpse of what the Ballroom has to offer.
Then visit us any evening a dance is scheduled. There is no need to call ahead. Simply let the person at the front desk know you're here to see the ballroom because you are interested in renting it for your wedding reception. Dances are usually scheduled on Wednesday, Friday, Saturday and Sunday evenings. Please check the calendar first, however, as our dance schedule sometimes changes.
Fees
Rental fees vary according to the day of the week, duration of your event, staff required and other factors. As there are many variables in determining the rental fees, more precise figures can be given only after we have received more information. Please fill out our the form below and someone will get back to you shortly.
Unavailable Dates
Click here to see the dates that the Ballroom has already been rented or is otherwise unavailable.
Not getting married? Please use our general Rental Application Form for other private events.
To start the reservation process or to get a quote for your wedding, please fill out our Wedding Quote Request Form and someone will get back to you shortly.
Dance Lessons for the Bride and Groom
"And now, dancing together for the first time as husband and wife… "
If those words provoke more anxiety than excitement, relax. We can help.
The love of your life is in your arms, your friends and family surround you. This is your time to shine.
But even if you think you have two left feet, our instructors know how to make your wedding dance look fantastic. Whether you want to surprise your guests with a waltz or tango, or just want to give your dancing a little polish, put yourself in our hands. Our instructors will work with you to personalize your dance to your wedding theme, while also showing you how to make sure the photos capture the moment perfectly.
Showcase your first dance with moves choreographed just for you. We offer several packages tailored especially to the needs of today's brides, grooms, and wedding parties:
Ten private lessons
Our most requested and highly recommended package, these lessons will have you dancing with graceful style or stunning pizzazz to your chosen song, with moves choreographed just for you.
$650 — a savings of $11 per lesson
Additional lessons are available at $65 per lesson — perfect for parents and the wedding party.
Five private lessons
Learn the steps to a relatively simple dance, and dance with style and grace to your chosen song.
$350 — a savings of $6 per lesson
Additional lessons may be added at $70 per lesson.
Two private lessons
Brush up on your existing dance skills or add polish to the father-daughter dance.
$142 — a savings of $4 per lesson
Additional lessons may be added at $72 per lesson.
A single lesson is available for $76.
Packages must be prepaid in order to receive the discounted price.
To get started, please e-mail or call Ron Wagaman at 301-326-1181.