Dance Information
6:11 PM
DANCE INFORMATION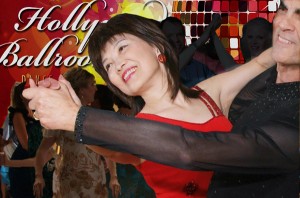 –
QUICK LINKS:
Send us a message
Calendar of Events
Dance Lessons
Our Instructors

.
Social Dances at Hollywood Ballroom Dance Center
Singles, couples and groups are always welcome at all dances.
The bar is open during most evening dances. Beer, wine, spirits, soft drinks and lite snacks are available.
Our Calendar of Events lists all scheduled dances, lessons, practice sessions and special events. Prices for each event can be found on the calendar.
Friday Evenings – West Coast Swing

Lessons followed by a social West Coast Swing dance. (Produced by Dance Jam Productions)

Select Saturday Evenings – Latin Mix – or – check the calendar!

Salsa, bachata and other lessons and workshops followed by social dancing (A "Mr Mambo" production)

Sunday Evenings – Ballroom

Lessons followed by a social Ballroom dance

Select Wednesday Evenings – Country/Line

Keep tuned for upcoming information.

Thursday Afternoons – Ballroom

Tea Dances, which are Ballroom Dances held in the afternoon, allow dancers to enjoy dancing without the nighttime drive and without fighting rush hour traffic.  The dance floor usually has fewer dancers during the day, making it a perfect time to practice, perfect and enjoy all styles of dancing. No lesson is involved.
Social ballroom dances usually feature group dancing (such as line dances) and mixers to encourage dancers to change partners and meet other dancers.
Special Events at Hollywood Ballroom Dance Center
In additional to our regularly scheduled social dances, we hold special events. Our favorite special event is the New Year's Eve Dinner Dance. Watch for announcements starting in the fall.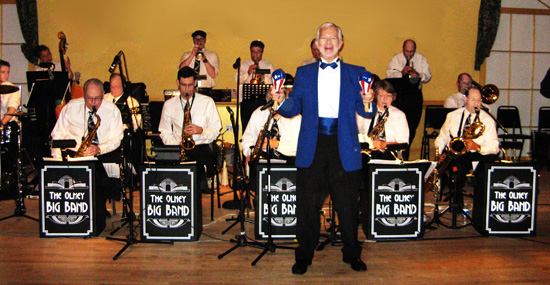 Music for Ballroom Dances
Our professional DJs play a wide variety of dance music, from current and classic hits to ballroom standards.  A variety of ballroom dance music is played, with an emphasis on the particular dance featured in the evening's  lesson. Before each song, the DJ will announce the appropriate dance. Our DJs are happy to accommodate your favorite requests whenever possible.
Songs are played at tempos in keeping with American and International standards. View a list of TEMPO RECOMMENDATIONS for dance music.
Music for Other Dances
West Coast Swing Dances play music for West Coast Swing dancing.  There may be a few cross-over songs.
Country Dances have a wide variety of country music.  There are many cross-over songs.
Salsa/Bachata Dances offer a wide selection of Latin and Latin-mix music.
Prices
The price of admission usually includes a lesson(s) before the dance starts. Specifics are listed with each event on the calendar.
Social Ballroom Dances:  See the calendar for prices.
West Coast Swing: See the Dance Jam Productions website
Salsa and Bachata Dances: See "Mr Mambo" sites

Gift certificates:
Know someone who loves to dance? Need a gift? No problem. Gift certificates are available for our social ballroom dances. Simply ask the front desk attendant or purchase now from our online store.