Parking Changes
Safety concerns for both customers and their cars has necessitated changes in the parking area for Hollywood Ballroom. The changes are due to construction on adjacent property.
The row of slanted, front-end-in parking that runs parallel to the Ballroom will not be available. There is plenty of parking, however, in the complex. It is all well lit and free.
All the parking between the Hollywood Ballroom building and the Zips building is available.  So is the parking near the gym, as you enter the complex from the side near the DMV.  The parking on the far side of Zips is also available.
We regret the inconvenience, and we sincerely appreciate your understanding.
The row of parking along the fence is blocked off during construction.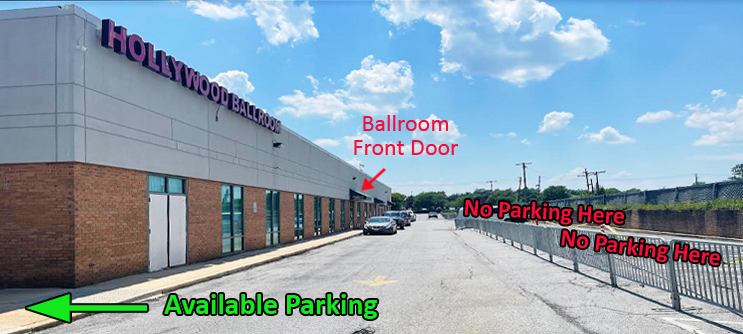 Map of parking within the complex: